Merry Christmas! We are so glad that Christmas is here and 2019 New Year is coming. We are so honored that you chose the service of Mmosale and support for us in the past 2018. Hope the gifts we prepare for you will add to your happiness in this great festival.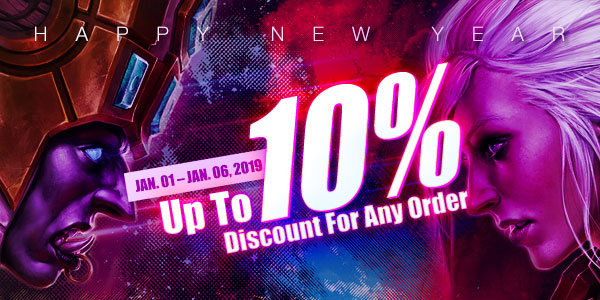 1. Christmas gift
During Dec. 24 – Dec. 31, 2018
For any order above 10 euros, you will have a chance to get a mysterious Christmas gift (such as free gold, items, gamecard, and bonus)
Note: After you placed the order, you need to click the button "Luck Draw" to participate and get free gift.
2. New Year gift
During Jan. 01 – Jan. 06, 2019
The New Year gift, will directly be in your shopping cart when you place order, you just need click to redeem the gift which will save you money for your order.
1% – 10% discount, it is not sure how much you will get, just try your luck!
Hope you will be happy with our gifts. Thank you again for your support.
Merry Christmas and Happy New Year!